Shape-shifter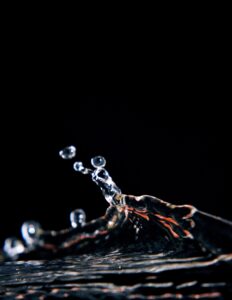 source: newatlas.com, contributed by FAN, Bill Amshey | image: pexels.com
Scientists reported this week they've created a material that can be molded into forms that can shift between being liquid and solid.
Why it matters: Shape-shifting materials could be used for a range of applications — from biomedical devices to electrical circuitry that could be wirelessly repaired, study co-author Carmel Majidi, a professor of mechanical engineering at Carnegie Mellon University, told me in an email.
How it works: The material is made from the metal gallium — which melts at about 86 degrees Fahrenheit — embedded with magnetic particles.
Electricity generated from a rapidly alternating magnetic field creates heat that liquifies the metal.
A magnet is then used to move the material around. When it cools back down to room temperature, the metal solidifies.
The researchers' inspiration? Sea cucumbers that can soften into a material that sinks between your fingers — and then stiffen again.
In one experiment, the material was cast as a Lego-like figure, liquified and moved out of a jail cell, then recast in a mold.
They also tested the material by having it jump over moats and climb walls.
In another experiment, it softened around a small ball in order to remove it from a model stomach — a proof of concept for potential biomedical applications.
Yes, but: Operating in the human body would likely require a non-toxic material that could degrade and one with a higher melting point, which could possibly be created by adding other metals to gallium, the authors note.