Michigan Tech Researchers Develop 'Smart' Deep Brain Stimulation Systems for Parkinson's Patients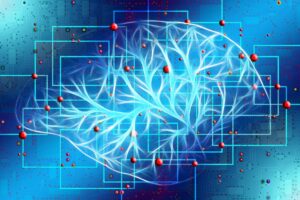 source: mfu.edu | image: pixabay.com
Researchers at Michigan Technological University are applying neuromorphic computing to improve the effectiveness and energy efficiency of deep brain stimulation systems used to treat Parkinson's disease.
Currently incurable, Parkinson's disease is a neurodegenerative disorder that affects millions worldwide. Deep brain stimulation (DBS) is an alternative to medications that are effective but lose effectiveness as patients develop drug resistance. Over time, larger doses of medication become necessary to control the condition and with them come potentially serious side effects. DBS is one alternative.
Making Deep Brain Stimulation Systems Better for Patients
DBS systems function like a pacemaker for the brain. They suppress the motor symptoms of Parkinson's disease, including slowed or delayed movements (called bradykinesia), tremors and stiffness. An electrode, implanted into a specific target in the brain, emits electrical impulses using a battery-powered device in the chest.
DBS systems can be life-changing for people diagnosed with Parkinson's disease. But battery life is a challenge. Current devices use an implantable pulse generator (IPG), surgically inserted in the chest or abdomen, to send stimulation signals to the brain at a constant frequency, regardless of the clinical state of the patient. Nonchargeable batteries last approximately two to five years. Battery replacement can be disruptive for patients; it requires a surgical procedure. And there can be unwanted side effects caused by the IPG's continuous stimulation.
Continue reading "Michigan Tech Researchers Develop: Systems for Parkinson's Patients" →