Ring Is in a Standoff With Hackers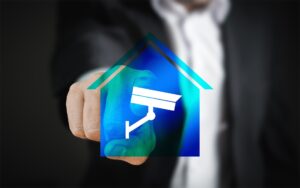 source: wired.com | image: pixabay.com
WHAT'S MORE CONTROVERSIAL than a popular surveillance camera maker that has an uncomfortably cozy relationship with American police? When ransomware hackers claim to have breached that company—Amazon-owned camera maker Ring—stolen its data, and Ring responds by denying the breach.
But we'll get to that.
Five years ago, police in the Netherlands caught members of Russia's GRU military intelligence red-handed as they tried to hack the Organization for the Prohibition of Chemical Weapons in The Hague. The team had parked a rental car outside the organization's building and hid a Wi-Fi snooping antenna in its trunk. Within the GRU group was Evgenii Serebriakov, who was caught with further Wi-Fi hacking tools in his backpack.
ALPHV, a prolific group of hackers who extort companies with ransomware and leak their stolen data, said earlier this week that it had breached security camera maker Ring and threatened to dump the company's data online if it doesn't pay. "There's always an option to let us leak your data …" the hackers wrote in a message to Ring on their leak site. Ring has so far responded with a denial, telling Vice's Motherboard, "We currently have no indications of a ransomware event," but it says it's aware of a third-party vendor that has experienced one. That vendor, Ring says, doesn't have access to any customer records.
Meanwhile, ALPHV, which has previously used its BlackCat ransomware to target companies like Bandai Namco, Swissport, and hospital firm Lehigh Valley Health Network, stands by its claim to have breached Ring itself, not a third-party vendor. A member of the malware research group VX-Underground shared with WIRED screenshots of a conversation with an ALPHV representative who says that it's still in "negotiations" with Ring.