Meta spots largest influence network to date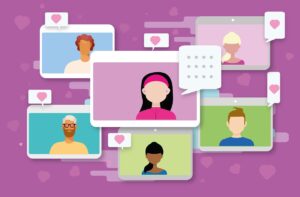 source: axios.com | image: pixabay.com
Meta said it's taken down what it believes is the biggest online influence operation of all time.
Why it matters: The wide-reaching, pro-Chinese operation targeted social media users in Taiwan, alongside users in a handful of the island's allies like the U.S., the U.K. and Japan, as anxieties over a possible Chinese invasion of Taiwan grow.
Details: Meta estimated in its second-quarter threat report, released today, that the China-linked campaign involved 7,704 accounts, 954 pages, 15 groups on Facebook and 15 accounts on Instagram.
Researchers uncovered evidence of the campaign on more than 50 online platforms, including YouTube, TikTok, Reddit, Pinterest and X, formerly known as Twitter.
The campaign mostly spread pro-China messages, amplified criticisms of U.S. and other Western policies, and targeted journalists, human rights activists and other critics of the Chinese government.
What they're saying: "This is one of the single-biggest takedowns of coordinated inauthentic behavior that we've ever run into," Ben Nimmo, global threat intelligence lead at Meta, told reporters.
Yes, but: Campaign operators struggled to garner significant, authentic engagement or reach, much like most recent pro-Chinese influence campaigns.
Catch up quick: Meta believes the latest campaign is an extension of an ongoing effort known as "Spamouflage" that emerged in 2019.
The intrigue: Campaign operators started their scheme by posting content directly to Facebook and Instagram, but automated systems were quick to detect the posts, according to the report.
This prompted campaign operators to start posting on smaller platforms and later amplify those posts on Meta's social media sites.
What's next: Meta researchers expect the threat actors behind the campaign to rebuild and keep trying, despite consistently struggling to reach real people, Nimmo said.