Microsoft filed a patent for an AI backpack straight out of a sci-fi movie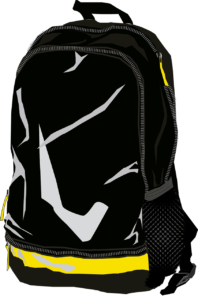 source: ZDNET.com (contributed by Artemus Founder, Bob Wallace) | image: pixabay.com
Students and office workers who carry heavy laptops and a plethora of personal items with them every day rely on backpacks to hold their belongings. For those people, there's good news: Microsoft may soon be infusing backpacks with artifical intelligence (AI) to take a backpack's function to a new level.
A patent filed by Microsoft that showcases the concept of the AI backpack was filed on May 2, 2023, and published on August 24, 2023, as spotted by MSPowerUser.
Also: One in four workers fears being considered 'lazy' if they use AI tools
The wearable would be able to do much more than your average smartwatch, with advanced capabilities such as scanning an environment, understanding voice commands, and performing contextual tasks.