China is doubling down on its race to the moon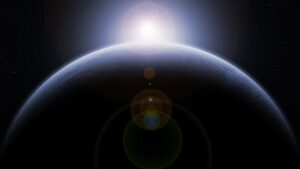 source: fastcompany.com | image: pixabay.com
China cemented its lunar goals in June 2021, when it formed the International Lunar Research Station.
China has set out a road map to compete with the Artemis program in a race to the moon, grabbing the attention of NASA and U.S. lawmakers.
As NASA pursues increased funding to ensure the U.S. lands first, questions remain regarding China's ability to finance the endeavor.
"China's funding is a bit of a black box," says Kevin Pollpeter, a China space program expert at the Center for Naval Analyses. "But if they felt they could not afford to go to the moon, they would not have gotten it approved."
CHINA'S 2023 LUNAR ROAD MAP
China has recently released a flurry of new details on its lunar goals, including accelerated timelines and a slew of technical designs. In just the first five months of the year, Beijing has:
Unveiled designs for its lunar lander;
Released details on its fully reusable Long March 9 rocket;
Begun building an international coalition for its moon base;
Announced plans to break ground on a lunar base by 2028;
Declared its goal of landing a crew on the moon by 2030.
​​"By 2030, the Chinese people will definitely be able to set foot on the moon. That's not a problem," said Wu Weiren, chief designer of the lunar program at China's Space Day last month.
HUGE INVESTMENT
Landing humans on the moon is a pricey undertaking. From 2012 through 2028, NASA will spend an estimated $102.5 billion on the Artemis program.
2012-2023: $61 billion of program expenditures, according to NASA's inspector general and recent budget allocations
2024-2028: $41.5 billion, according to a NASA update on May 15, 2023
CHINA'S BUDGET
Research firm Euroconsult estimates that China spent roughly $12 billion on its space program in 2022; $12 billion per year would likely be insufficient for China to fund both the Tiangong low Earth orbit station and a $100 billion-plus lunar program, though it's possible more is currently being spent in opaque budgets.
As China ramps up its lunar program, funding will need to balloon alongside of it, possibly mixing with much larger military budgets.
ILRS VS. ARTEMIS
China cemented its lunar goals in June 2021, when it formed the International Lunar Research Station (ILRS). The goal of the ILRS program is similar to Artemis: to build a permanent scientific base on the moon.
Beijing has tapped Russia as its key partner for the effort. However, with Russia occupied by its war efforts, set back by sanctions, and generally limited by a smaller gross domestic product, China has taken the lead on ILRS funding and program direction.
The South China Morning Post reported that China and Russia have thus far secured ILRS cooperation agreements or letters of intent with the following nations:
Asia-Pacific Space Cooperation Organization (consisting of eight Asian nations)
Argentina
Pakistan
Brazil
United Arab Emirates, which is also a signee of the Artemis Accords
The agreements may be more ceremonial in nature, as no financial commitments or technology transfers have been announced.
LUNAR AMBITIONS
China's interest in the moon holds potential economic, military, and reputation benefits for Beijing.
Economic: China believes the cislunar economy will grow to $10 trillion per year by 2050.
Military: The Chinese Communist Party is focused on counteracting U.S. space dominance and its rising Space Force budget.
Reputation: Chinese President Xi Jinping is eager to establish the nation as a leader in space and science.
"There is a prestige factor involved. Going to the moon would be a big feather in China's cap," Pollpeter says. "This is a way for them to demonstrate themselves on the world stage."
China's play at the moon has gotten the attention of top U.S. officials at NASA, the Department of Defense, and on Capitol Hill. "We are in a space race with China," NASA chief Bill Nelson testified at a Senate hearing on the space agency's FY24 budget.
TECHNICAL MILESTONES
The Artemis program is a number of years ahead of China's lunar timeline. The U.S. has already launched its heavy-lift Space Launch System rocket, begun testing its Starship lunar lander, and commenced construction on a Lunar Gateway.
China, on the other hand, faces numerous technical hurdles in landing on the moon. While China has released a slew of technical mock-ups of spacecraft and station designs, they remain in the early stages of engineering and testing.