Apple Tracks You More Than You Think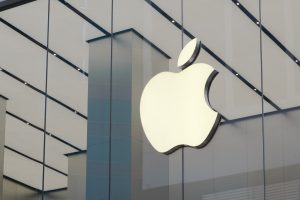 source: wired.com | image: pexels.com
CYBERSECURITY STARTUP CORELLIUM offered or sold its software to spyware and hacking-tool creators in multiple repressive countries, a WIRED investigation revealed this week. A previously unreported 507-page document, believed to have been prepared by Apple, details how Corellium offered a trial of its products to the controversial spyware firm NSO Group, to a cybersecurity company with ties to the UAE government, and to a firm in China that also has government links. In response, Corellium, which makes phone-virtualization software that can help find security bugs in iOS and Android, published a blog post detailing how it now vets potential customers.
As millions of people across the US celebrated Thanksgiving and attended parades, we looked at the US shortage of bomb-sniffing dogs. Experts say the pandemic has led to a drop in the supply of dogs in the country—85 to 90 percent of them come from overseas—and that the lack of trainer animals is fueling national security concerns.
Apple's privacy policy for analytics services on its devices, which gather data about how you use its products, claims the information collected isn't used to identify you. However, a new analysis of the tools, reported by Gizmodo, claims a permanent ID number within the service is "tied to your full name, phone number, birth date, email address and more." This ID number is sent to Apple alongside the analytics data about how you use your device, researchers from the software company Mysk told the publication.
The findings appear to contradict the company's privacy promises. Apple did not answer Gizmodo's questions on the report. In recent years, Apple has pushed a pro-privacy stance, using it as an advantage over competitors, and it has run ads saying the data on people's iPhones stays on their devices. However, experts have increasingly questioned some of Apple's practices. (At the same time, Apple has been growing its advertising business.) In separate research published earlier in November, Mysk researchers claimed that Apple collects detailed information on people using its products through its own apps, even when they turn tracking off.