US cyber officials make urgent push to warn businesses about vulnerabilities to hackers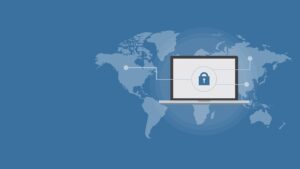 source: cnn.com | image: pixabay.com
US cybersecurity officials are unveiling a new program to warn critical American companies that their systems are vulnerable to ransomware attacks before the hackers can successfully strike.
The new federal program – details of which were shared exclusively with CNN – is needed because "the pace and the impact of (ransomware) intrusions are still unacceptable," said Eric Goldstein, a senior official at the US Cybersecurity and Infrastructure Security Agency.
Ransomware attacks, like the 2021 incident that temporarily shut down one of America's largest fuel pipelines, have disrupted key services important to American life and made the issue a national and economic security concern for the Biden administration.
But federal officials and private researchers have sometimes struggled in recent years to get in touch with key organizations like hospitals or universities in the crucial window between when a hacker gains access to a network and when they lock up the network and demand a multimillion-dollar ransom.
Continue reading "US cyber officials make urgent push to warn businesses about vulnerabilities to hackers" →