Purdue honored for counterintelligence contributions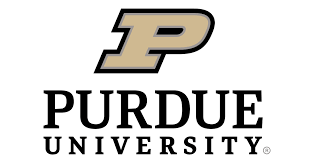 source: purdue.edu | image: purdue.edu
WEST LAFAYETTE, Ind. — In an on-campus ceremony on Tuesday (Aug. 16), the U.S. Defense Counterintelligence and Security Agency (DCSA) recognized Purdue University as one of four recipients of its Excellence in Counterintelligence (CI) Award for fiscal year 2020. Those chosen were among more than 10,000 contractors considered.
The honor places Purdue among the top universities in protecting sensitive national information from foreign adversaries and makes Purdue one of only two universities singled out twice to receive the award. Texas A&M University was also so honored.
Purdue was named as a recipient of the award in 2020, but the ceremony conferring the award was delayed by COVID.
Senior DCSA leaders selected the award winners based on the organizations' CI/insider threat reports.
"Purdue is proud of our rapidly growing contributions to our national security," Purdue President Mitch Daniels said. "With that growth comes the solemn responsibility to guard our work against those who would steal and use it against us. We are deeply grateful to those researchers and staff who have earned us this honor. We look to them to ensure we never relax our vigilance."
The DCSA award is the highest honor given by the U.S. government in the counterintelligence category. The agency, which is part of the U.S. Department of Defense, began giving the annual award in 2010 to recognize contractors that best demonstrate the ability to deter, detect and disrupt the theft of sensitive or classified U.S. information and technology by foreign entities. For fiscal 2020, Purdue shared the honor with the MITRE Corp., Booz Allen Hamilton Inc. and the Georgia Institute of Technology.
Purdue maintains a robust CI program grounded in close collaboration with DCSA and the FBI. All Purdue faculty and staff who are security-cleared, and those who work on controlled
unclassified information projects, receive training on safeguarding, insider threats, operation security and reportable outside activity.
Purdue's counterintelligence work in fiscal year 2020 substantially supported a major investigation involving NASA and FBI offices in Indianapolis; Springfield, Illinois; St. Louis; and Buffalo, New York. Other Purdue reporting resulted in at least two operations by a task force composed of several U.S. government agencies.
In addition, Purdue disrupted efforts by foreign-backed companies from trying to gain access to research partnerships at Purdue.
"The complexity of today's security environment requires more vigilance than ever and a collective, team response," said William Lietzau, the director of the Defense Counterintelligence and Security Agency. "Purdue has proven itself as an invaluable member of the national security team."
The DCSA Excellence in Counterintelligence Award is intended to encourage highly mature and effective CI programs that enhance national security and promote the uncompromised delivery of sensitive and classified services and capabilities to the Department of Defense and other U.S. government agencies.
Learn more about the award in DCSA's Gatekeeper magazine (page 20). Read about Purdue's previous award win, in 2016, online.
About Purdue University
Purdue University is a top public research institution developing practical solutions to today's toughest challenges. Ranked in each of the last four years as one of the 10 Most Innovative universities in the United States by U.S. News & World Report, Purdue delivers world-changing research and out-of-this-world discovery. Committed to hands-on and online, real-world learning, Purdue offers a transformative education to all. Committed to affordability and accessibility, Purdue has frozen tuition and most fees at 2012-13 levels, enabling more students than ever to graduate debt-free. See how Purdue never stops in the persistent pursuit of the next giant leap at https://stories.purdue.edu
Writer: Amy H. Raley, araley@purdue.edu