China May Not Need Western Technology Much Longer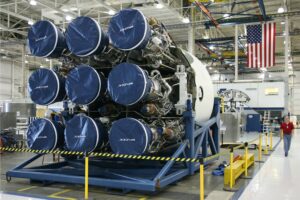 source: Bloomberg.com, contributed by Artemus FAN Bill Amshey & Founder Bob Wallace | Image: pexels.com
The latest ranking of global spending on research and development has US tech companies on top and Chinese rivals on the rise.
Western countries have become increasingly wary of sharing technology with China, with the US and Netherlands recently imposing new restrictions on exports of semiconductors and the equipment used to make them. Meanwhile, Chinese companies are rising up the list of the world's biggest spenders on research and development — a sign that perhaps they won't need that Western technology much longer.
When I last compiled one of these lists five years ago, mobile infrastructure and device maker Huawei Investment & Holding Co. was in sixth place behind Microsoft, just as it is here, but it was the only Chinese company in the global top 25. It has been joined by TikTok owner ByteDance Ltd., WeChat owner and gaming giant Tencent Holdings Ltd. and e-commerce, payments and cloud-computing purveyor Alibaba Group Holding Ltd. The $14.6 billion figure for ByteDance is for 2021 and comes from a report the privately held company shared with employees last year, which the Wall Street Journal reported on in October. The Information reported on April 1 that ByteDance has told investors revenue rose 30% in 2022, so I would guess its 2022 R&D spending would rank even higher.
Continue reading "China May Not Need Western Technology Much Longer" →