The Deepfake Dangers Ahead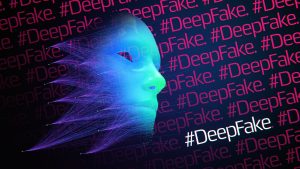 source: wsj.com, contributed by Artemus Founder, Bob Wallace | image: pexels.com
AI-generated disinformation, especially from hostile foreign powers, is a growing threat to democracies based on the free flow of ideas
By Daniel Byman, Chris Meserole And V.S. Subrahmanian
Feb. 23, 2023 9:58 am ET
Bots, trolls, influence campaigns: Every day we seem to be battling more fake or manipulated content online. Because of advances in computing power, smarter machine learning algorithms and larger data sets, we will soon share digital space with a sinister array of AI-generated news articles and podcasts, deepfake images and videos—all produced at a once unthinkable scale and speed. As of 2018, according to one study, fewer than 10,000 deepfakes had been detected online. Today the number of deepfakes online is almost certainly in the millions.
We can hardly imagine all the purposes that people will find for this new synthetic media, but what we've already seen is cause for concern. Students can have ChatGPT write their essays. Stalkers can create pornographic videos featuring images of the people they are obsessed with. A criminal can synthesize your boss's voice and tell you to transfer money.
Deepfakes risk leading people to view all information as suspicious.