Apple AirTags can be used to track you. How to protect yourself.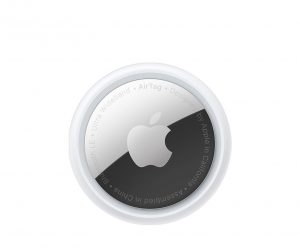 source: cnet.com | image by apple.com
AirTags can be used to stalk someone's location. Here are some tips to safeguard against the risk.
Apple's AirTag tracking devices promise to help you locate lost keys, bags or other items — but there's also a risk that someone could use one of the small discs to try to track you.
Apple has built-in certain protections to discourage unwanted tracking, but it's still possible for someone to slip an AirTag into your bag or car without your consent and track your location. And unfortunately, there are few ways to detect if someone is using an AirTag (or any similar device, like a Tile or Samsung SmartTag tracker) to follow you.
"Location tracking is a serious concern for survivors and a common tactic of abuse," said Erica Olsen, director of the Safety Net Project at the nonprofit National Network to End Domestic Violence. "Apple is getting a lot of attention because of the size of their network, which can make these devices more precise than other similar tracking devices. We are concerned about all possible tracking options because of the safety risks."
So what can you do to try to protect yourself from being tracked by an AirTag?
New tech, old privacy concerns
AirTags use a combination of sensors, wireless signals and Apple's extensive Find My network to help people locate lost items. Apple built in several safeguards to prevent the devices from being used to track people — an industry first. However, many have noted that those protections may not be enough to protect victims.
At launch, these included a notification that says "AirTag Found Moving With You" — but only if you have an iPhone, iPad or iPod Touch running iOS or iPadOS 14.5 or later. In June, Apple said it was working on an Android app to notify those users of unwanted AirTags traveling with them as well, to be released later this year.
Apple also initially had AirTags make a noise if separated from their owner after three days. With the update, that alarm will sound at a random time inside a window lasting between 8 and 24 hours.
The privacy concerns around AirTags are part of a larger issue, Olsen said.
Continue reading "Apple AirTags can be used to track you. How to protect yourself." →