Powerful Video and Radar Surveillance Helps Protect United States' Northern Border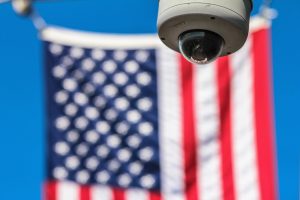 source: ifsecglobal.com
An increasing number of remote video surveillance towers using AI and radar are being deployed to help counter illegal activity on the US-Canada border, as Ron Alalouff reports.
There's been a great deal of publicity and controversy around the United States' southern border with Mexico over the past few years – wall or no wall – but far less attention has been paid to its northern border with Canada. Yet an increase in illegal cross-border activities has led to the installation of a series of remote surveillance towers, bristling with powerful cameras and associated hardware.
An example of these remote video surveillance systems (RVSS) is along a 360-mile stretch of border surrounded by vast expanses of water – from Buffalo in New York to Detroit and Port Huron in Michigan – an area awash with thousands of pleasure craft, numerous marinas and hidden canals and channels.
Continue reading "Powerful Video and Radar Surveillance Helps Protect United States' Northern Border" →