The DEA is using Apple's AirTags for surveillance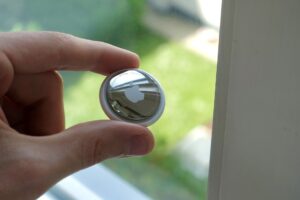 source: imore.com | image: pixabay.com
It's the first time a federal agency has used the tracker for surveillance.
A new report says that the DEA used an AirTag for surveillance in anti-drug operations last year, in what is believed to be the first instance of a federal agency using the tracker in such a manner.
According to Forbes(opens in new tab), border agents intercepted two packages from Shanghai, China, in May of 2022, which were found to contain a pill press that is used to turn powders into tablets. "Believing that they were destined for an illegal narcotics manufacturer", the DEA stepped in, and rather than swipe the goods, instead placed an AirTag inside the device so they could track its whereabouts.
A warrant seen by the outlet reveals what "appears to be the first known case of a federal agency turning Apple's location-tracking device into a surveillance technology."