Meta disrupts China-based influence campaigns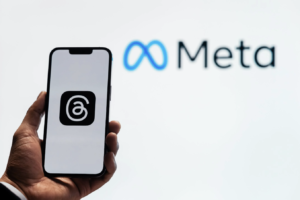 source: Axios.com (contributed by Bill Amshey | image: pexels.com
Facebook and Instagram parent Meta has shut down at least five China-based political influence campaigns on its platforms this year, the company said in a report Thursday, according to Axios' Jacob Knutson.
Why it matters: Meta claims that China has become the most prolific source of operations that seek to exploit U.S. political divisions and that those campaigns typically include content beneficial to China's interests in different regions.
The company also disrupted operations originating in Russia and Iran, it said.
The big picture: With several high-profile elections around the world coming next year, including the presidential race in the U.S., Meta said it expects new campaigns will attempt to hijack authentic partisan debate to inflame tensions in target countries.
It also warned that actors could flood platforms with large volumes of convincing content created by rapidly advancing generative AI tools to influence voters or for financial gain.
How it works: The influence operations violate Meta's rule against coordinated inauthentic behavior, which is a manipulative communication tactic used to harass, harm or mislead online debate about crucial issues.
In addition to cracking down on campaigns to spread government propaganda, Meta has also cracked down on financially motivated schemes, like clickbait farms.
Details: Meta said it disrupted two China-based operations across its social media platforms Facebook, Instagram and Threads in the third quarter. The campaigns largely failed to build authentic audiences, it said.
Some of the posts involved in the operations defended China's human rights record in Xinjiang and Tibet and attacked critics of the Chinese Communist Party.
Others focused on U.S. domestic politics and China's strategic rivalry with the U.S. in Africa and Central Asia.
To disrupt the campaigns, the company removed more than 4,800 accounts and seven Facebook groups, it said. Some of the removed accounts had posed as journalists, lawyers and human-rights activists.
Yes, but: Meta did not say whether the campaigns were directed by the Chinese government.