A Tiny Blog Took on Big Surveillance in China—and Won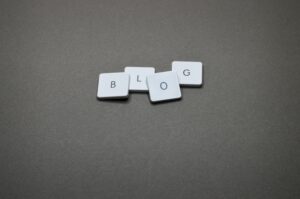 source: wired.com | image: pexels.com
Digging through manuals for security cameras, a group of gearheads found sinister details and ignited a new battle in the US-China tech war.
AT A LOCATION he keeps secret, John Honovich was on his laptop, methodically scouring every link on a website for a conference half a world away. Hikvision, the world's largest security camera manufacturer, was hosting the event—the 2018 AI Cloud World Summit—in its hometown of Hangzhou, a city of about 10 million people not far from Shanghai. Honovich, the founder of a small trade publication that covered video surveillance technology, wanted to find out what the latest Hikvision gear could do.
He zeroed in on one section of the conference agenda titled "Eco-Friendly, Peaceful, Relaxed" and found a description of an AI-powered system installed around Mount Tai, a historically sacred mountain in Shandong. A video showed Hikvision cameras pointed at tourists climbing the thousands of stone steps leading to the famous peak. Piano music played as a narrator explained, in Mandarin with English subtitles, that the cameras were there "to identify all visitors to ensure the safety of all." The video cut to a shot of a computer screen, and Honovich hit pause. He saw a zoomed-in view of one visitor's face. Below it was data that the camera's AI had inferred. Honovich downloaded the video and took screenshots of the computer screen, for safekeeping.
Later, with the help of a translator, he scrutinized every bit of text on that screen. One set of characters, the translator explained, suggested each visitor was automatically sorted into categories: age, sex, wearing glasses, smiling. When Honovich pointed at the fifth category and asked, "What's this?" the translator replied, "minority." Honovich pressed: "Are you sure?" The translator confirmed there was no other way to read it.
Continue reading "A Tiny Blog Took on Big Surveillance in China—and Won" →