MIT Researchers Discover New Flaw in Apple M1 CPUs That Can't Be Patched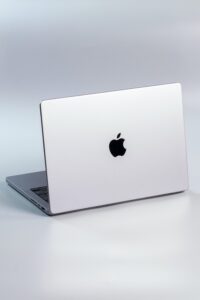 source: thehackernews.com | image: pexels.com
A novel hardware attack dubbed PACMAN has been demonstrated against Apple's M1 processor chipsets, potentially arming a malicious actor with the capability to gain arbitrary code execution on macOS systems.
It leverages "speculative execution attacks to bypass an important memory protection mechanism, ARM Pointer Authentication, a security feature that is used to enforce pointer integrity," MIT researchers Joseph Ravichandran, Weon Taek Na, Jay Lang, and Mengjia Yan said in a new paper.
What's more concerning is that "while the hardware mechanisms used by PACMAN cannot be patched with software features, memory corruption bugs can be," the researchers added.
The vulnerability is rooted in pointer authentication codes (PACs), a line of defense introduced in arm64e architecture that aims to detect and secure against unexpected changes to pointers — objects that reference an address location in memory.
PACs aim to solve a common problem in software security, such as memory corruption vulnerabilities, which are often exploited by overwriting control data in memory (i.e., pointers) to redirect code execution to an arbitrary location controlled by the attacker.
Continue reading "MIT Researchers Discover New Flaw in Apple M1 CPUs That Can't Be Patched" →