Top 15 cybersecurity predictions for 2022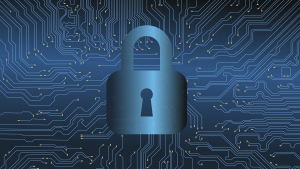 source: securitymagazine.com. | image by pexels.com.
Over the past several years, cybersecurity risk management has become top of mind for boards. And rightly so. Given the onslaught of ransomware attacks and data breaches that organizations experienced in recent years, board members have increasingly realized how vulnerable they are.
This year, in particular, the public was directly impacted by ransomware attacks, from gasoline shortages, to meat supply, and even worse, hospitals and patients that rely on life-saving systems. The attacks reflected the continued expansion of cyber-physical systems — all of which present new challenges for organizations and opportunities for threat actors to exploit.
There should be a shared sense of urgency about staying on top of the battle against cyberattacks. Security columnist and Vice President and Ambassador-At-Large in Cylance's Office of Security & Trust, John McClurg, in his latest Cyber Tactics column, explained it best: "It's up to everyone in the cybersecurity community to ensure smart, strong defenses are in place in the coming year to protect against those threats."
As you build your strategic planning, priorities and roadmap for the year ahead, security and risk experts offer the following cybersecurity predictions for 2022.
Prediction #1: Increased Scrutiny on Software Supply Chain Security, by John Hellickson, Cyber Executive Advisor,Coalfire
"As part of the executive order to improve the nation's cybersecurity previously mentioned, one area of focus is the need to enhance software supply chain security. There are many aspects included that most would consider industry best practice of a robust DevSecOps program, but one area that will see increased scrutiny is providing the purchaser, the government in this example, a software bill of materials. This would be a complete list of all software components leveraged within the software solution, along with where it comes from. The expectation is that everything that is used within or can affect your software, such as open source, is understood, versions tracked, scrutinized for security issues and risks, assessed for vulnerabilities, and monitored, just as you do with any in-house developed code. This will impact organizations that both consume and those that deliver software services. Considering this can be very manual and time-consuming, we could expect that Third-Party Risk Management teams will likely play a key role in developing programs to track and assess software supply chain security, especially considering they are usually the front line team who also receives inbound security questionnaires from their business partners."
Continue reading "Top 15 cybersecurity predictions for 2022" →