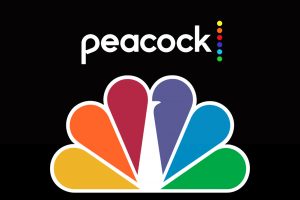 8 Free Streaming Services to Save You From Subscription Hell
source: wired.com
You may not have heard of Tubi, Pluto TV, or Kanopy—but they're the perfect cure for subscription fatigue.
THE MAIN CASUALTY of the streaming wars so far has been your wallet. Netflix, Amazon Prime Video, HBO Max, Hulu, Apple TV+, Disney+, Discovery+: They all demand a monthly tithe. Toss in a live service like YouTube TV, the music app of your choice, and whatever gaming concoction suits your needs, and you're suddenly ringing up a pretty grim bill. But wait! Recent years have seen a bumper crop of free streaming services as well. They're the perfect cure for subscription fatigue.
The old adage that you get what you pay for does apply here to some extent. Free streaming services typically don't have as many viewing options as their paid counterparts, and most make you watch a few ads along the way. But they're also better than you might expect, and they continue to improve. Some even include original programming, or something close to it; the Roku Channel acquired the rights to dozens of shows that originally appeared on the ill-fated Quibi streaming service, and it began showing them on Thursday.
While you shouldn't expect any of the following free streaming services to replace Netflix in your streaming regimen, you shouldn't count them out either. Each almost certainly offers at least something you want to watch, and they won't cost you an arm and a leg—or anything at all—to take advantage.
OK, this could potentially be confusing, since Roku is made up of thousands of "channels," including the majors like Hulu and HBO Now. But it also operates the Roku Channel, which offers an eclectic mix of movies and TV shows. Typically it doesn't have much that's new new, although you can find plenty of older hits like Troy and The Queen, along with slightly musty television classics like Alias and 3rd Rock From the Sun. (Most notably: It has the full run of The Prisoner, the original 1967 version, which you should watch right now if you haven't already.)
Continue reading "8 Free Streaming Services to Save You From Subscription Hell" →