Child Tweets Gibberish from U.S. Nuke Account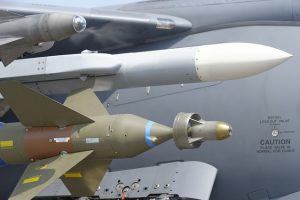 source: threatpost.com
Telecommuting social-media manager for the U.S. Strategic Command left the laptop open and unsecured while stepping away.
A nonsense tweet sent out from the official account of U.S. Strategic Command is no reason for alarm, according to the department. The social media manager's kid found an open laptop, pounded on a few random keys and sent the tweet, which read, ";l;;gmlxzssaw" last Sunday.
The tweets were met with alarm since @USSTRATCOM controls the launch codes for the country's nuclear arsenal. Mikael Thalen, a reporter with the Daily Dot, decided to file a Freedom of Information Act (FOIA) request to get answers.
"Filed a FOIA request with U.S. Strategic Command to see if I could learn anything about their gibberish tweet yesterday," Thalen wrote. "Turns out their Twitter manager left his computer unattended, resulting in his 'very young child' commandeering the keyboard."
USSTRATCOM stressed, according to Thalen, the post was not the result of a breach.
Continue reading "Child Tweets Gibberish from U.S. Nuke Account" →