source: bbc.com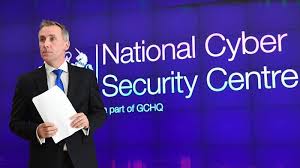 A few days after the coronavirus lockdown began, Ciaran Martin's phone pinged with a text message – the government was warning him he had left home three times and had to pay a fine.
As the official in charge of defending the UK against cyber-threats, he knew enough to spot a scam.
But it was also a sign he was unlikely to have a quiet end to his time as the first head of the National Cyber Security Centre (NCSC).
Speaking in his last few days in office, he says recent events have been an "unexpected vindication" of the decision to spin out part of the intelligence agency GCHQ so classified intelligence could be better shared to protect the UK.
Pandemic protection
Cyber-criminals were quick to exploit Covid-19, using it to persuade people to click on links or buy fake goods.
And that placed new demand on systems built to automate cyber-defences and spot spoof messages.
At the same time, the NCSC had to help government and public-sector organisations deal with the sudden increased dependence on technology, whether in the cabinet meeting over video link or the government sending out genuine text messages to the entire public.
But it was not just cyber-crime groups who were on the move.
Foreign spies also began to go after new targets.
And protecting universities and researchers seeking a coronavirus vaccine became an urgent new priority.
"Many of the people involved never thought they'd be in a case where they'd be talking to part of an intelligence service about resisting major nation state threats against their work," Mr Martin says.
In July, the UK, along with the US and Canada, accused Russian intelligence of trying to steal research.
The accusation – known as an "attribution" – came because the NCSC could draw on GCHQ's long history monitoring Russian hackers.
"We have built up significant knowledge of some of the major attack groups from the major nation states, including Russia, over more than two decades," Mr Martin says.
"For a lot of the things that we were seeing in the high end of vaccine protection, it was detected by us because it was the more sophisticated end, where the attacker is trying harder not to get caught."