Pro-China influence campaign infiltrates U.S. news websites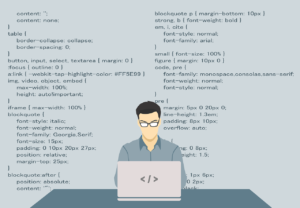 source: washington post, courtesy of FAN, Bill Amshey | image: pixabay.com
Haixun is a private company but has links to Chinese government actors, according to its own publicity and government media coverage of the firm.
It's not clear whether the content published on U.S. news websites is paid for by Chinese state actors. However, much of it is directly reproduced from Chinese state media reports or state-funded think tanks.
The articles — which have appeared in financial news subdomains of at least 32 websites including the Arizona Republic and the Pittsburgh Post-Gazette — include Chinese state media stories and scathing critiques of U.S. policymakers, academics and others critical of Beijing.

Haixun has placed the articles using a newswire distribution service called CloudQuote.io, which is run by the California-based firm FinancialContent and provides financial and market content to small news outlets across America, according to a new report by cybersecurity firm Mandiant, which is owned by Google. The articles were still visible last week on sites that use CloudQuote.io content.

While the articles have so far garnered few views compared with the outsize presence of China's state media outlets on Western social media, they highlight the expanding array of tactics deployed to overhaul Beijing's image abroad and undermine its political opponents.

"These actors are trying to blur the line between fiction and fact by placing these pro-[China] articles onto legitimate U.S. news outlets, likely without their knowledge," said Ryan Serabian, senior analyst at Mandiant, which first shared its latest investigation into a campaign it calls HaiEnergy with The Cybersecurity 202. "So, I think it's very important for us to shine a spotlight on that so that measures are taken to prevent this from happening."

After being asked about the articles by The Post and Mandiant, the Arizona Republic and the Pittsburgh Post-Gazette redirected visitors of the pages where Haixun content appears to other pages on their website.

The Pittsburgh Post-Gazette's subdomain began redirecting to its main website after Mandiant contacted the organization with questions in April. Allison Latcheran, director of marketing for the Post-Gazette, told The Post that "we aren't able to comment on this at this time."

The Arizona Republic began redirecting the subdomain to its main website after a reporter contacted the news outlet's owner, Gannett. "These pages no longer include the Arizona Republic branding and we have informed [FinancialContent] of the misinformation," said a spokesperson, Lark-Marie Anton:
Anton did not answer additional questions, such as who within the company operated the subdomain, when the newspaper began using the services or how much traffic the subdomain got.
Mark Dierolf, founder and CEO of FinancialContent, hung up on a reporter when reached by phone. Neither he nor anyone at the company responded to subsequent requests for comment. Haixun did not respond to requests for comment.
Mandiant previously reported in August 2022 that Haixun was responsible for a network of 72 inauthentic news sites hosting pro-Beijing news content. However, its discovery of the Haixun-linked newswire represents the first time the Haixun's content has appeared on the subdomains of legitimate U.S. journalism companies.
The Haixun-linked effort also highlights the difficulties in tracking the scope of Beijing's overseas influence efforts, which at times take a scattergun approach, employing a mix of rapidly changing tactics despite varying levels of success.

Articles visible on the subdomains of the U.S. newspapers cover a broad range of topics but often have a common theme: highlighting China's successes while casting doubt on American culture and politics.
The articles criticized a speech by President Biden about China and then-House Speaker Nancy Pelosi's (D-Calif.) visit to Taiwan, as well as U.S. policy on fentanyl, human rights, democracy, race and press freedom.
In all, between the Haixun-affiliated Times Newswire and WorldNewswire, the subdomains have carried approximately 2,000 of their articles at any given time, some of which dated back to at least August 2021.
Although it's not clear that Haixun placed the articles for Chinese government entities, the firm appears to have worked for Chinese institutions. In online sales material and social media postings from Haixun's website and social media accounts, the company said it works with over 150 clients that include Chinese government departments, police and state media. During the coronavirus pandemic, the state media articles and blogs from Haixun show that local Chinese police have used analytical software developed by the firm to surveil people's movements as part of health control restrictions. According to other state media and marketing material, Haixun provides "public opinion management" services to government agencies.

Campaigns to purchase positive media are not new in China. However, Chinese state and private propaganda operations have since 2017 increasingly focused on turning those operations outward to counter negative narratives about Beijing abroad.

Every government agency in Beijing has a budget to promote its image abroad, said an employee of a public opinion management firm in Beijing that works with the central government. The employee, who spoke on the condition of anonymity because they were not authorized to speak to reporters, said that agencies "need to prove" they are achieving results, including in English-speaking countries.

The employee said that government bureaus and state-owned enterprises allocate funds for [positive] propaganda work abroad, including positive mentions in foreign media.

The funds also pay for inauthentic social media activity to promote China and its government, and agencies frequently purchase bot services from groups outside China, in Southeast Asia and the United States, said the employee, who does not work directly with Haixun but is familiar with the firm.

"It's becoming a requirement," the employee said.