Britain uses cyber capabilities to counter enemies online – GCHQ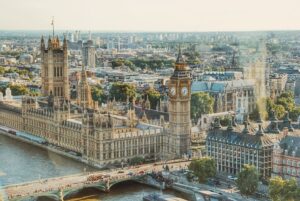 source: reuters.com | image: pexels.com
LONDON, April 4 (Reuters) – British government hackers have launched operations against militants, state-backed disinformation campaigns and attempts to interfere in elections, the GCHQ spy agency said on Tuesday, in a rare statement on its offensive cyber work.
The attacks were carried out over the last three years by the secretive National Cyber Force (NCF), a hacking unit operational since 2020 made up of spies and defence officials from Britain's armed forces and Government Communications Headquarters (GCHQ), the eavesdropping agency said in a statement.
"In an increasingly volatile and interconnected world, to be a truly responsible cyber power, nations must be able to contest and compete with adversaries in cyberspace," GCHQ director Jeremy Fleming said.
The statement was published alongside a 28-page paper designed "to illustrate aspects of how the UK is being a responsible cyber power". It did not elaborate on the specifics of those operations.
Britain's position as a leading hacking power competing alongside the United States with countries including Russia, China and Iran has been long known but rarely acknowledged.
In 2018, GCHQ revealed a series of attacks it had conducted against Islamic State. Since its establishment, Britain has given little information about the activities of the NCF.
Since it began operating, the NCF has used its offensive cyber capabilities to protect overseas military deployments and "disrupt terrorist groups", the statement said, without elaborating.
British government hackers have also countered state disinformation campaigns and worked to "reduce the threat of external interference in democratic elections", the statement added.
The paper accompanying the statement did not say which disinformation-spreading states British hackers had worked to counter. It noted, however, that "countries such as Russia and Iran routinely carry out cyber operations of different kinds in order to spread disinformation".
"The NCF's work is covert and we therefore do not reveal details of individual operations. Indeed the intent is sometimes that adversaries do not realise that the effects they are experiencing are the result of a cyber operation," GCHQ said.
"This ambiguity can help to amplify the cognitive effect".
The statement named James Babbage, a GCHQ intelligence officer of 30 years, as commander of the NCF.