Artificial intelligence is changing how people work. That can be scary. But for now, most jobs are still safe.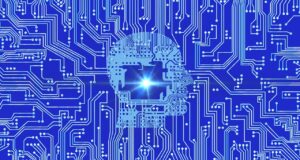 source: nytimes.com, contributed by FAN, Bill Amshey | image: pixabay.com
'It's been revolutionary'
Eli Snyder, a special-education teacher in Colorado, wanted to play basketball with his students. He had questions: How could he adapt the game for a child with cerebral palsy? And how could he help his students with autism play a highly stimulating activity?
The artificial intelligence chatbot had analyzed the internet's vast amount of data, including information about disabilities and basketball. It used patterns it found in all that text to generate recommendations: Shrink the court size to reduce the distance players need to travel in wheelchairs. Lower the hoop and install a ramp leading up to it so students can roll the basketball into the net. Pair up players so each person has a buddy for support.
Snyder could have found this information through a simple Google search. He turned to ChatGPT because it produced complete paragraphs instead of delivering links that would have left him with more clicking and synthesizing to do. The chatbot's response helped him quickly write adapted lesson plans for each of his students.
"It's been revolutionary," Snyder, 30, said. "What used to take me an hour now takes me five minutes."