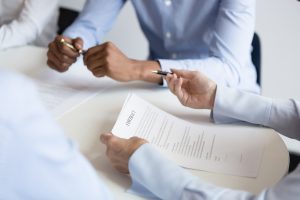 Services That Enhance Corporations and Government
world class consulting
At Artemus Consulting Group, we offer a number of services that enhance corporate and government organizations. If your enterprise could benefit from one or more of these, we would be honored to talk with you by phone or meet for an initial discussion. Should your needs be beyond the scope of ACG, we will make no cost referrals and introductions to others better positioned to be of service.
TRAINING AND SEMINAR DEVELOPMENT
Government institutions, enforcement agencies and businesses need effective awareness programs to detect surveillance and possible attack from perpetrators of cyber and physical fraud, theft, vandalism, espionage, and terrorism. The experience of ACG associated in conducting front-line offensive and defensive operations bring invaluable lessons-learned to security and counterintelligence managers and the workforce. Informed, security alert employees are the most effective first line defense for threat detection. Coupled with our expert designed instructional systems, ACG brings a new level of threat awareness training to your organization.
INTELLIGENCE DESIGN
We design information collection and analytical capabilities. Businesses and public institutions can increase performance and profitability by substantially improving their collection and analysis of competitive, risk and threat information. This often can be accomplished with minimal expense by creatively leveraging internal resources.
MULTIMEDIA & INDUSTRIAL DESIGN
ACG brings end-to-end multimedia and industrial design/development expertise to your organization. We work with busy executives, coaches, consultants, and companies to design, develop, and implement customized design solutions that deliver messages and products with impact. Our associates' portfolio of skills spans the wide range of visual design products including presentations, product design, graphics, video and web. We pride ourselves in the finest personal service and individualized attention to you.
ACCESS
A key to successful government marketing is knowing when and at what level to present a product or service. During their careers, ACG associates have been involved in every phase of procurement in the intelligence community. We know the players and understand the system and how it works.
PRESENTATIONS
ACG can provide your organization dynamic speakers and presenters who know intelligence history, espionage operations, and spy technology. Our associates are also engaged with film and video productions as subject matter experts and on-camera personalities. If you are looking for sure-to-attract-attention presentations on any aspect of the intelligence profession or need technical or substantive expertise for a film production, we can identify the right person for your audience.
ONE MORE THING
Do you have a specific need in an area not mentioned on our website? Contact us at (703) 963-8089 where you will never hear the "our options have changed" message. Or send us an email at artemuscg@yahoo.com. We've handled a multitude of diverse inquiries during our nearly two decades of service and look forward to helping with yours.