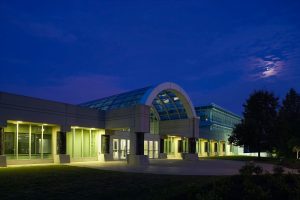 "China is one of [Director Burns'] priorities, and CIA is in the process of determining how best to position ourselves to reflect the significance of this priority."
CIA Weighs Creating Special China Unit in Bid to Out-Spy Beijing
source: bloomberg.com | image: pixabay.com
The Central Intelligence Agency is weighing proposals to create an independent "Mission Center for China" in an escalation of its efforts to gain greater insight into the U.S.'s top strategic rival, according to people familiar with the deliberations.
The proposal, part of a broader review of the agency's China capabilities by CIA Director William Burns, would elevate the focus on China within the agency, where China has long been part of a broader "Mission Center for East Asia and Pacific."
Mission centers are stand-alone entities that utilize resources from across the CIA in line with agency priorities. In the intelligence bureaucracy, a separate China center would make it easier to secure headcount, funding and high-level attention for China-related activities, according to three current and former officials who spoke about the internal deliberations on condition of anonymity.
Existing mission centers include those for counterintelligence, counterterrorism and the Near East.
"As Director Burns has said, China is one of his priorities, and CIA is in the process of determining how best to position ourselves to reflect the significance of this priority," the CIA said in a statement.
One former CIA officer, who asked not to be identified discussing his former employer, said that many in the agency have long seen a need to create a separate China center. But at least until now, nobody was willing to pull the trigger to make it happen, the person said.
Although the CIA is intended to provide independent intelligence assessments to presidents, the agency adjusts to reflect the priorities set in each administration.
In 2017, during the the Trump administration, the CIA established a new Korea Mission Center aimed at meeting the threat of a nuclear-armed North Korea. At the time, the agency said the center would help it to "more purposefully integrate and direct CIA efforts."
The China proposal reflects the priority Burns laid out during his Senate confirmation hearing in February. The veteran diplomat called China's "adversarial, predatory leadership" the biggest threat to the U.S., saying Beijing's goal is to "replace the United States as the world's most powerful and influential nation."
"For CIA, that will mean intensified focus and urgency — continually strengthening its already impressive cadre of China specialists, expanding its language skills, aligning personnel and resource allocation for the long haul," Burns told the Senate Intelligence Committee.