I Can't Forget the Lessons of Vietnam. Neither Should You.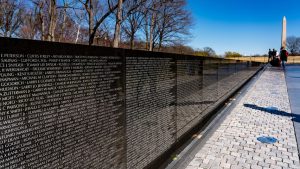 source: nytimes.com (contributed by Bob Wallace)
image: pixabay.com
Aug. 19, 2021
By Viet Thanh Nguyen
Mr. Nguyen is the author of the Pulitzer Prize-winning novel "The Sympathizer" and its sequel, "The Committed." He is a professor of English, American studies and comparative literature at the University of Southern California.
I was 4 years old when Saigon fell, so I do not remember any of it. I count myself lucky, since many Vietnamese who survived the end of that war were greatly traumatized by it. The collapse of the American-backed Southern regime began in my Central Highlands hometown, Ban Me Thuot, in March 1975. In less than two months, all of South Vietnam capitulated to the North Vietnamese. Soldiers fled in chaotic retreat among civilians. My mother, brother and I were among them. We left behind my adopted sister. After walking nearly 200 kilometers to escape the advancing North Vietnamese army, the three of us made it to the seaside city of Nha Trang, where we managed to find a boat to take us to Saigon where my father was.
Continue reading "I Can't Forget the Lessons of Vietnam. Neither Should You." →