source: technewsworld.com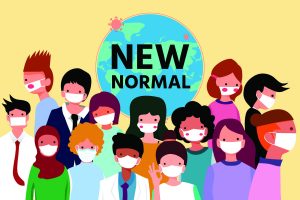 United States government agencies and cloud technology providers are heading toward a reset in how they cooperate on cybersecurity challenges. The expected growth of cloud use will create a more complex federal security landscape, according to a recent report from Thales Group.
Federal agencies actually have moved ahead of businesses in cloud adoption, with 54 percent of agency data already embedded in the cloud, the report notes. Furthermore, cloud technology is central to a broader "digital transformation" goal in the federal government, recently highlighted by ramping up remote workplace sites in response to the COVID-19 virus.
"Data security requirements will only continue to be more stringent as more and more data and services are migrated to the cloud," said Brent Hansen, federal chief technology officer at Thales.
"This year registers the first year where more federal data is stored in the cloud versus on premises. This is a huge turning point and the trajectory will only continue to favor cloud," he told the E-Commerce Times.
Continue reading "'NEW NORMAL' SECURITY ERA BEGINS FOR US AGENCIES, CLOUD PROVIDERS" →