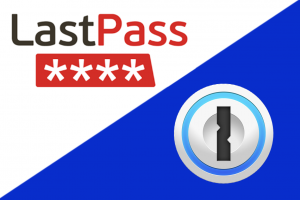 LastPass vs. 1Password: Two top password managers, compared
It wasn't long ago that I raised an editorial toast to the reigning champion of password managers, LastPass, recommending it not only for its broad suite of premium features but — most crucially — for its refusal to let down its veteran fanbase of free users, even as it faced sweeping scrutiny over an ownership change.
The move tragically undermines a key security principle that's made LastPass's free version so effective at core security — its seamless multiplatform integration. Using a password manager to boost security, perhaps more so than many other privacy products, pivots on a fulcrum of maximum user convenience. If not immediately and consistently visible during all browsing, a password manager can quickly be forgotten, and your ever-increasing number of passwords become more readily stored in a browser itself (a much less secure option).
With more types of internet-connected devices in users' hands — and with a digital divide contributing to a broader shift toward accessing the internet via phone — internet use is becoming more fluid. So a free password manager that can't adroitly pivot between a user's devices just isn't going to cut it.
Read the full article here