All Sectors Are Now Prey as Cyber Threats Expand Targeting
source: threatpost.com | Image: pexels.com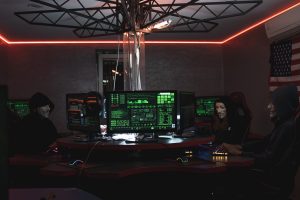 Aamir Lakhani, security researcher at Fortinet, says no sector is off limits these days: It's time for everyone to strengthen the kill chain.
Ransomware doesn't discriminate – today, every sector faces risks.
But we are seeing changes in which sectors are being targeted the most. For instance, while healthcare and education have long been considered the most heavily attacked, that's shifting. In the latest FortiGuard Labs Global Threat Report, researchers found that the prevalence of ransomware in those two sectors was lower than managed security service providers, the automotive and manufacturing sectors, telecommunications, and government.
The common denominator is that the more an industry becomes digitized, the more opportunity there is for cybercriminals. Let's look at some of the rising threats in these industries, what that means and what needs to happen next.
Bad Actors Shift to Industrialized Sectors
As we saw with the attacks on Colonial Pipeline and JBS Foods, industrialized sectors aren't immune to cyberattacks. In fact, they're becoming increasingly popular with bad actors. For example, manufacturing became a bigger target in the first half of 2021, with FortiGuard Labs researchers finding that ransomware was detected in 32.5 percent of these companies. That's compared with just 12.1 percent in the first half of 2020 (PDF).
Continue reading "All Sectors Are Now Prey as Cyber Threats Expand Targeting" →